O'Shaughnessy Chronicles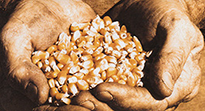 Based on Harold Thorpe's own family history, the O'Shaughnessy Chronicles are a series of novels set in Iowa County, Wisconsin in the early-to-mid 20th Century.
Read on for synopses, reviews and to download free sample chapters.  
The epic story follows Will and Mary O'Shaughnessy from 1913 to the 1940s, as they raise a family, start an auto dealership and manage a farm.

They weather life's ups and downs through the Roaring '20s, Great Depression and World War II.
Giddyap Tin Lizzie was released in 2012, Bittersweet Harvest in 2013, both by Little Creek Press.  Real-life family stories published by Thorpe's mother, Laura Annette Fitzsimons, in her 1999 memoire, From High on the Bluff, inspired the fictional novels.
Download a sample chapter of Giddyap Tin Lizzie
Download a sample chapter of Bittersweet Harvest