Seventy-five year old Catherine, living alone, must decide; does she coast to the grave living on memories, or does she open the door to excitement and challenges.
Catherine O'Shaughnessy spends her days tending her English cottage garden and basking in her memories. Her life is disrupted when a nefarious force tries to scare her into leaving her home and an intercepted letter from long ago threatens her peace of mind. Some beloved friends from the past re-enter Catherine's life, and she is suddenly confronted with several choices for her future. Could she start a new life—even a new business—when most people have settled into retirement?
The 4th and final book in the O'Shaughnessy Chronicles was released June 1
---
The O'Shaughnessy Chronicles concludes with this fourth and final story, centering on Catherine O'Shaughnessy.
Now in her seventies, Catherine cherishes the memories of her parents and sisters, recalling with particular fondness how her daring and imaginative sister Ruby led her into various exciting adventures throughout their childhood.
With Ruby gone, Catherine is facing a terrible threat—a mysterious man making menacing phone calls in the middle of the night and causing damage to her property. Who is trying to frighten her? Could it be her ill-tempered neighbor, Tom McGraw?
Even more upsetting than that, Catherine learns of a long-lost letter, intercepted by Ruby decades ago. Did her sister's selfish act cost Catherine her one true chance at happiness?
Enduring heartbreak and then physical injury, Catherine experiences another surprise when someone from long ago re-enters her life. Suddenly, she must make a major decision. Could she start a new life at her advanced age?
And was she too hasty in her judgment of Tom McGraw? Could their mutual love of rhubarb strawberry pie lead to new business—and a new friendship—over a memorable Strawberry Summer?
Librarians and Booksellers
For wholesale pricing call the publisher Little Creek Press at 608-987-3370.
Reviews
Strawberry Summer is the fourth book in the O'Shaughnessy Chronicles series and tells of 75-year-old Catherine O'Shaughnessy, who is leading a quiet, peaceful life on the edge of town, reminiscing on the past, until she realizes something is trying to drive her away from her home.
Ten years have passed since her sister Ruby's death, leaving Catherine the last in her family; but Ruby's legacy lives on and still holds the power to affect Catherine's life.
This series is rooted in Harold William Thorpe's own family and its experiences, describing their relationships as he knew them in real life, but adding fictional embellishments. The result is a realistic feel and understanding of the characters that makes Strawberry Summer a warm read for both prior fans of the series and newcomers alike.
Catherine's concerns about her past, present and life are clearly stated and easily understandable, as in this letter to her son: "…just imagine if everyone was gone – your mother, father, sisters, all your friends, all the celebrities that you've admired and enjoyed. My fingers would collapse from exhaustion if I listed everyone who has left me. You wake up one morning, and it's an alien world. The people, the places, and even the morals have changed. All you have are memories – memories and keepsakes. You have a wife and a job to fill your days, but I have neither. My only reason to live is to embrace those memories, to keep my family alive a little longer."
Bill doesn't want her to live in the past; but when she does, Catherine doesn't feel alone. She's committed to not giving up her memories; but in the long run her memories don't always serve her well. When she falls and breaks her leg, she meets Mrs. Amundsen, who encourages her to write her life story and, much like author Thorpe, discovers purpose in putting pen to paper and capturing the events and characters that have shaped her life.
An evolving strawberry business and its added impact on her family's lives occurs during a summer where seedlings are planted, sprout, and brought to fruition. At the same time, Catherine enjoys newfound purpose in her life and comes full circle from past to present.
When taken individually, Strawberry Summer is a satisfying standalone story of an aging woman's acceptance of her life journey, the fact that she can't change the past, and her revised purposes for a better future. As part of the series, it provides a fuller flavor to its predecessors by continuing the O'Shaughnessy family legacy and exploring evolving facets of Catherine's life and connections to it.
Readers seeking a cozy novel of family interactions, aging, and renewed purpose will find Strawberry Summer quietly compelling and warmly revealing.  ~ D. Donovan, Senior Reviewer, Midwest Book Review
---
Cover design by Little Creek Press.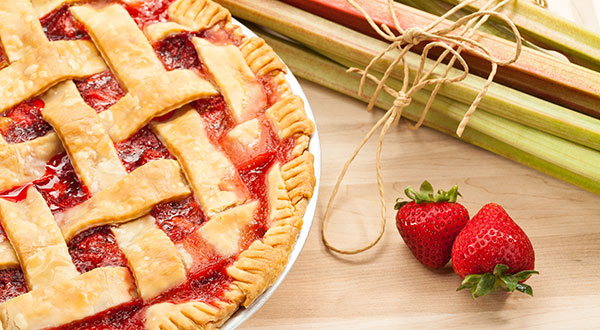 More treats
Enjoy outtakes

from

Giddyap Tin Lizzie

and

Bittersweet Harvest.

Some of these appeared in Book 3:

Puppet on a String

.

The O'Shaughnessy Chronicles is based on Thorpe's own family history. Have you considered creating a novel from your family history? Learn how to get started through the Write Your Family Story series.
Find out more about the real people who inspired the memorable cast of characters. View the profiles (so far) in Real Life Characters.