Where to buy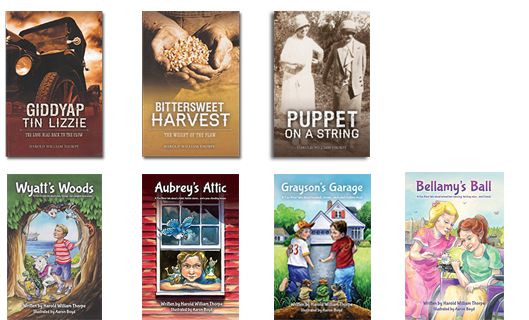 Harold William Thorpe's award-winning books are available through Amazon, publisher Little Creek Press, and many local bookstores.
Recent News
Some explorations of the wild blackberry in Wisconsin history.

In recent years, an explosion of interest in old fashioned varieties of fruits and vegetables has given rise to books, retail stores, catalogs, and websites devoted to heirloom garden seeds. Heirloom Flavor: Yesterday's Best-Tasting Vegetables, Fruits and Herbs for Today's Cook, is one recent book on the subject.

Prior to the arrival of fur traders, missionaries and eventually white settlers, Indians had traversed the Fox and Wolf Rivers for millennia, harvesting wild rice, hunting ducks and spearing sturgeon. But about the time Grignon built his hotel and trading post, everything changed for these waterways.