Write Your Family Story – Part 2: Fiction vs Non-fiction

I thought that my mother's memoir, From High on the Bluff, contained interesting stories that I wanted to expand upon. So I added a bit of my own material and sent it off in 2003 to be evaluated by Writer's Digest. At this point, it was still non-fiction.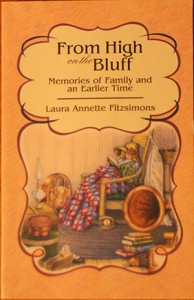 Writers' Digest responded, planting the idea in my head for the first time that instead of non-fiction, I should re-tool my mother's stories as a fictional novel. However, to make it fiction, I would need to add to the existing succession of interesting anecdotes a plot line to tie it all together.
That posed a great challenge. Whether fiction or non-fiction, I wanted this to be a true story, based on my mother's actual life. But I didn't know more about her. I didn't know more about the experiences and events in-between the anecdotal dots that she had shared with me as we wrote From High on the Bluff.
I didn't know what the people in my mother's memoir actually said or thought, or their states of mind. And any chance of getting more information about her life, that would connect it all, was slipping away with her. Mother was 93 years old when we published From High on the Bluff in 1999. She was 97 when Writer's Digest got back to me. By then, her memory was fading fast. She would die in 2010 at the age of 103.
If I was going to make her story come alive, I had to fictionally add to it.
I didn't know how to proceed. I knew I needed more material, but where to find it? How to blend the fiction and non-fiction and still remain true to her story? I was going to have to learn a craft: how to write a historical fiction novel.
But perhaps most problematic of all, I didn't know my own deadline. How much time did I have left in my life to accomplish all this? I was 65 years old. I was going to have to speed up the process.
I had so much to write and so much to learn. I had a long road ahead…although I never could have guessed how long that road would ultimately be.
To hasten things, I decided to intertwine my learning with the writing. That's kind of crazy, not like any normal person would do. I liken it to someone performing algebraic functions while learning basic arithmetic. But I was desperate. So I searched for successful writers and editors to get the help I needed.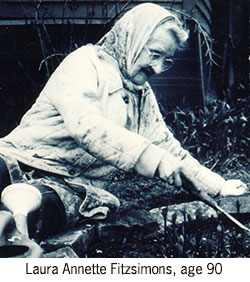 With guidance from Dave King, co-author of the book Self-Editing for Fiction Writers, I completed Strawberry Summer. It was a novel about my mother (I called her Catherine) in her old age. But Strawberry Summer was never published.
Midway through writing Strawberry Summer, my grandson Wyatt was born.  I felt compelled, then, to write Wyatt's Woods, a children's chapter book set in Door County, Wisconsin. I made Wyatt the lead character. I whizzed through a first draft. Although I was reading how-to books and getting expert help with my adult novels, I had no such help with the first draft of Wyatt's Woods. It didn't come out quite right. I shelved it.
I then began writing what I thought would be my second book, about Catherine growing up on a farm in southwest Wisconsin.
In the end, after many bruising rounds with a variety of editors, Strawberry Summer was retooled and blended with the material from my second manuscript, to become Giddyap Tin Lizzie. Published in 2012 by Little Creek Press, it became not Catherine's story but that of her father, Will O'Shaughnessy. A sequel, Bittersweet Harvest, would follow. I called the series The O'Shaughnessy Chronicles.
Soon after Giddyap Tin Lizzie came out, my nine-year-old neighbor stopped over, and said she liked this first story about the O'Shaughnessy family. She nagged me into pulling Wyatt's Woods off the shelf. I completed it and Little Creek Press published it in 2013, about the same time as Bittersweet Harvest.
With three more grandchildren by then, I felt compelled to write three more children's books: Aubrey's Attic, Grayson's Garage, and Bellamy's Ball. Aubrey's Attic was published in the spring of 2014 by Little Creek Press and the other two are due out soon. I call each book in this children's series A Good Friends Storybook. They're all about nice kids doing nice things for others. And I describe each as "A Fantasy Ice Cream Cone with Historical Sprinkles on Top." They all include talking animals, but each story has a historical underpinning.
None of these books would have been written if I hadn't talked my mother into writing her life story. You just never know where a family history might lead.
Write Your Family Story has been a regular feature in my e-newsletter. We are now posting the series online. Subscribe to my newsletter to get immediate access to newsletter archives.
Next: Write Your Family Story – Part 3: Your Goals and Active Verbs